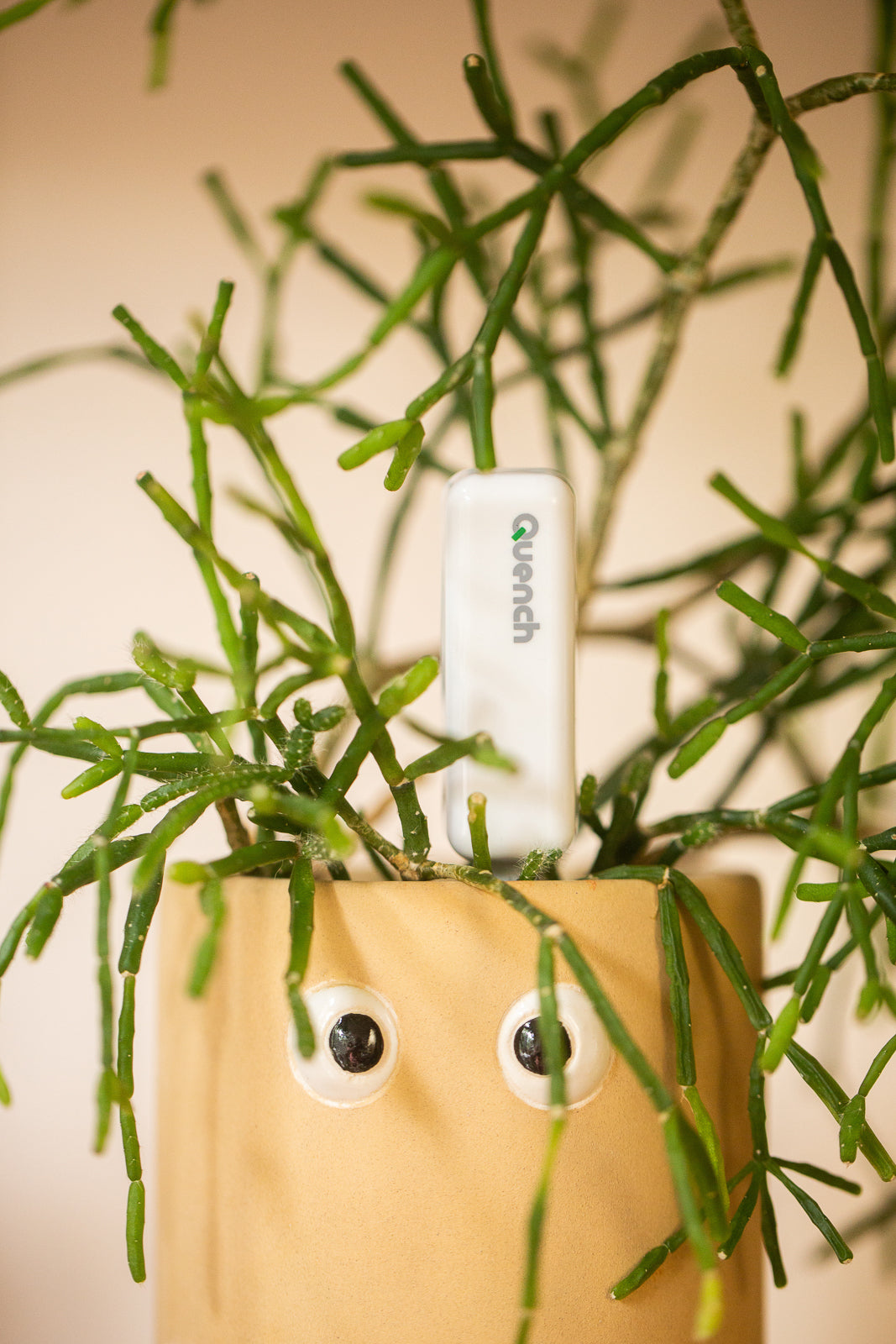 Caring for plants isn't always straight forward
Our relationship with plants is harmonious when it works… but frustrating when it doesn't. Remembering to water and knowing when not to can be a real challenge in today's distracted world.
When getting it wrong leads to leaves dying, rotting roots, or losing a plant, the stakes are high. For many plant parents, these hard lessons have left us longing for a solution. This is what inspired us to create Quench.
SHOP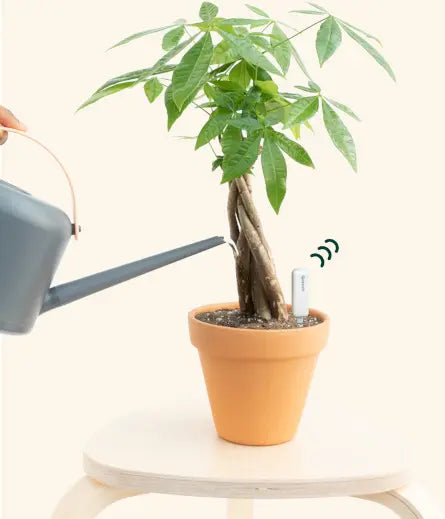 Quench Takes The Guesswork Out of Plant Care
Quench lets your plant tell you when it needs water. 
All you need to do is listen! 
By letting Quench do the hard stuff for you, you can experience more of the joys of owning plants, and less of the frustrations.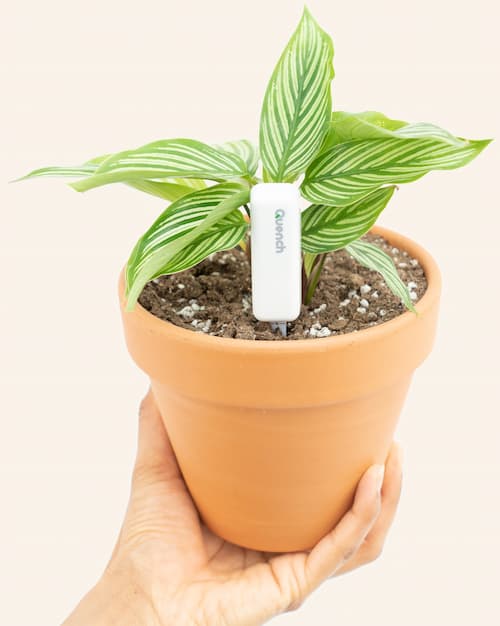 Optimal watering time... always
- Every Quench Plays a UNIQUE Tone
- Illuminates Red In Night Mode
- Batteries Last Years
- Smart Light Sensing
- Advanced Moisture Detection Algorithm
- Dry-Loving Plants: Insert Deeper
- Water-Loving Plants: Insert Shallower
- Corrosion Resistant, Metal Alloy Sensors
Made To Last
Quench is engineered with longevity in mind. The easily replaceable button batteries last at least 3-years. The robust, corrosion-resistant sensors and other components were designed to last the life of your plant. There is no need for refills, subscriptions, or other ongoing costs.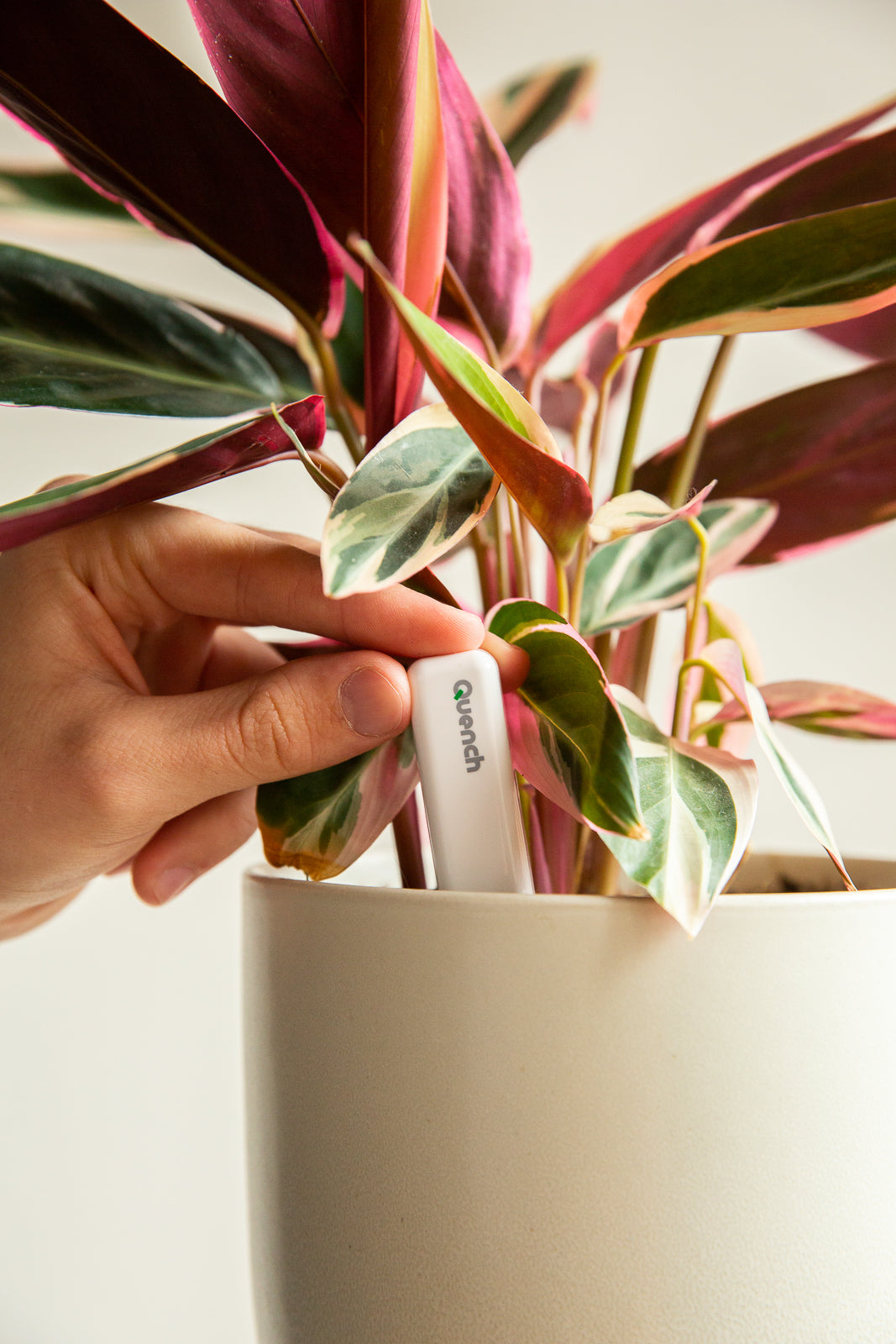 Simple, Steamlined, Designed to Last
Built For Simplicity
Quench is 100% phone and app-free. In a world of non-stop mobile notifications, we didn't want your plants to get lost in the noise. Quench is perfect for all plant lovers - not just the tech-savvy ones. Quench is so easy to use that even kids can get involved and learn the responsibility and joys of caring for plants.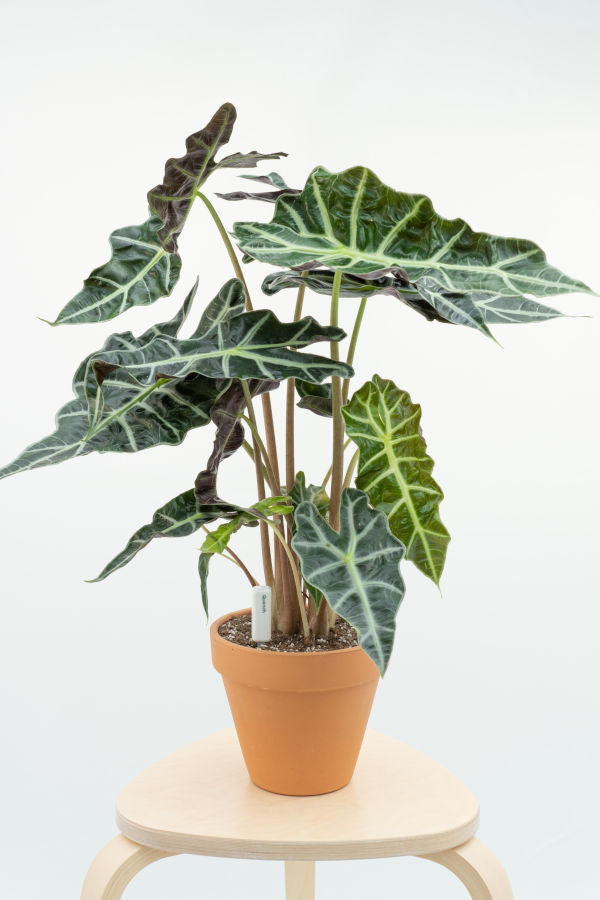 No APP, No Subscription, No Complicated Setup

Simply Insert Quench and Let Quench Tell You When To Water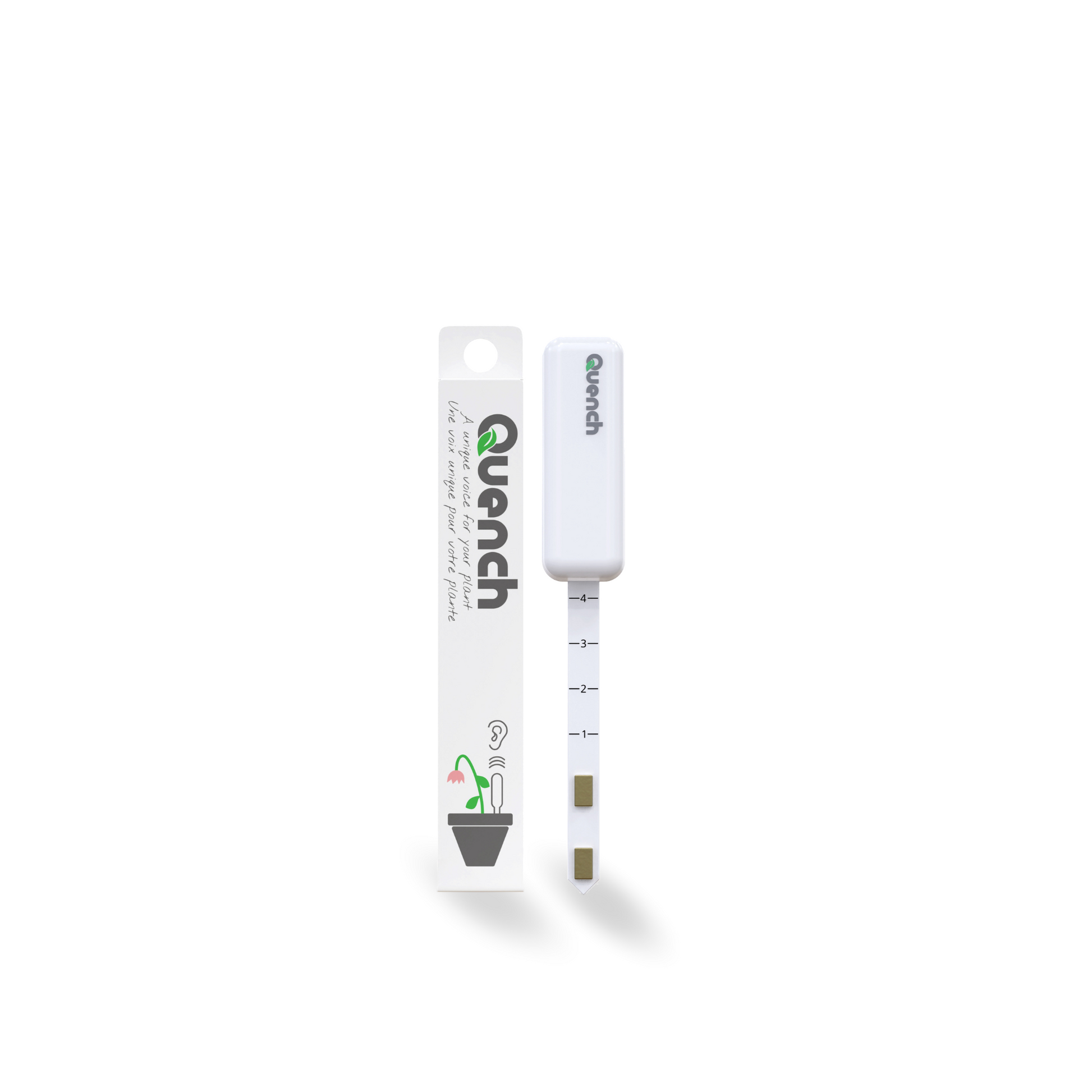 QuenchPlant
Quench - Regular
Regular price
Sale price
$17.00
Unit price
per
Sale
Sold out
View full details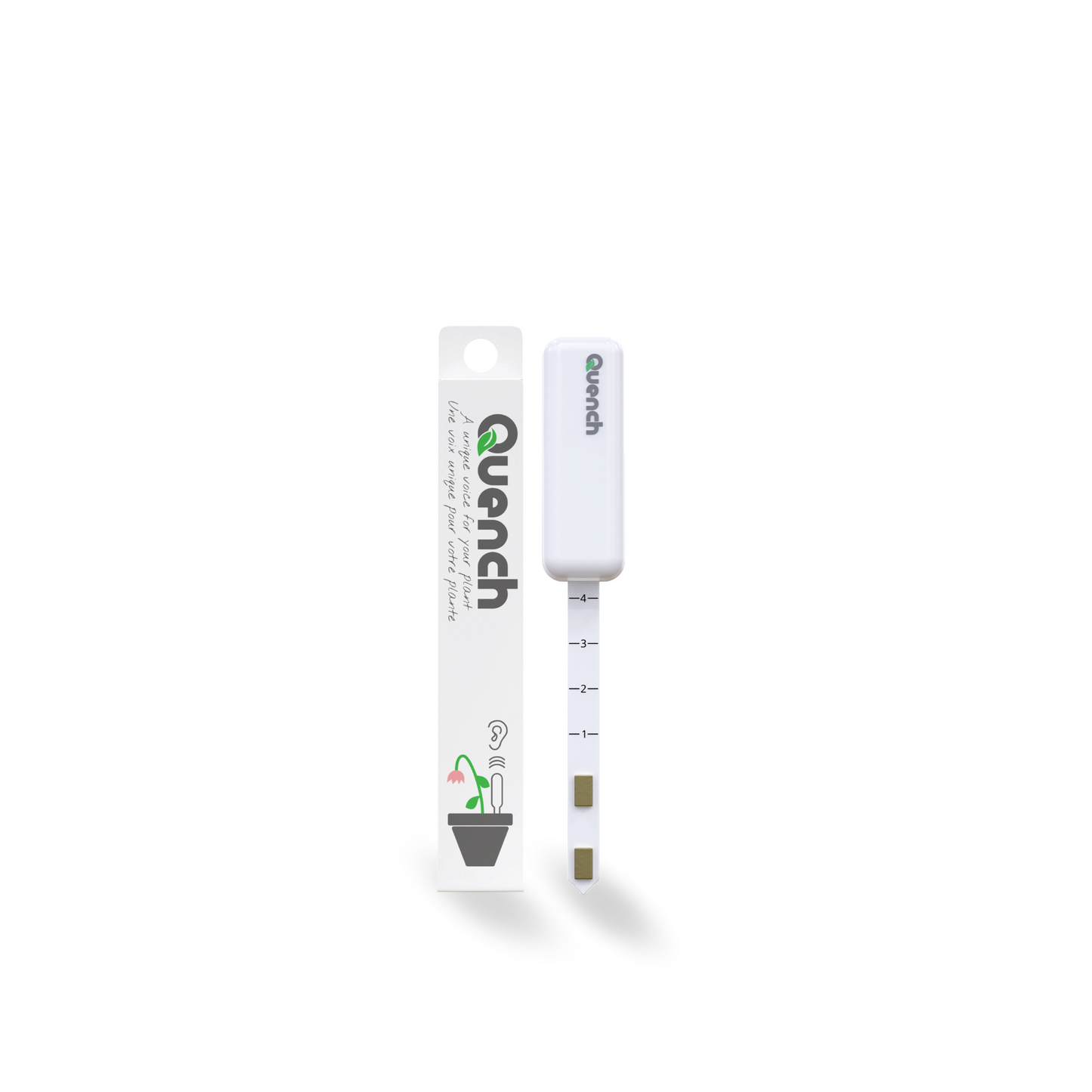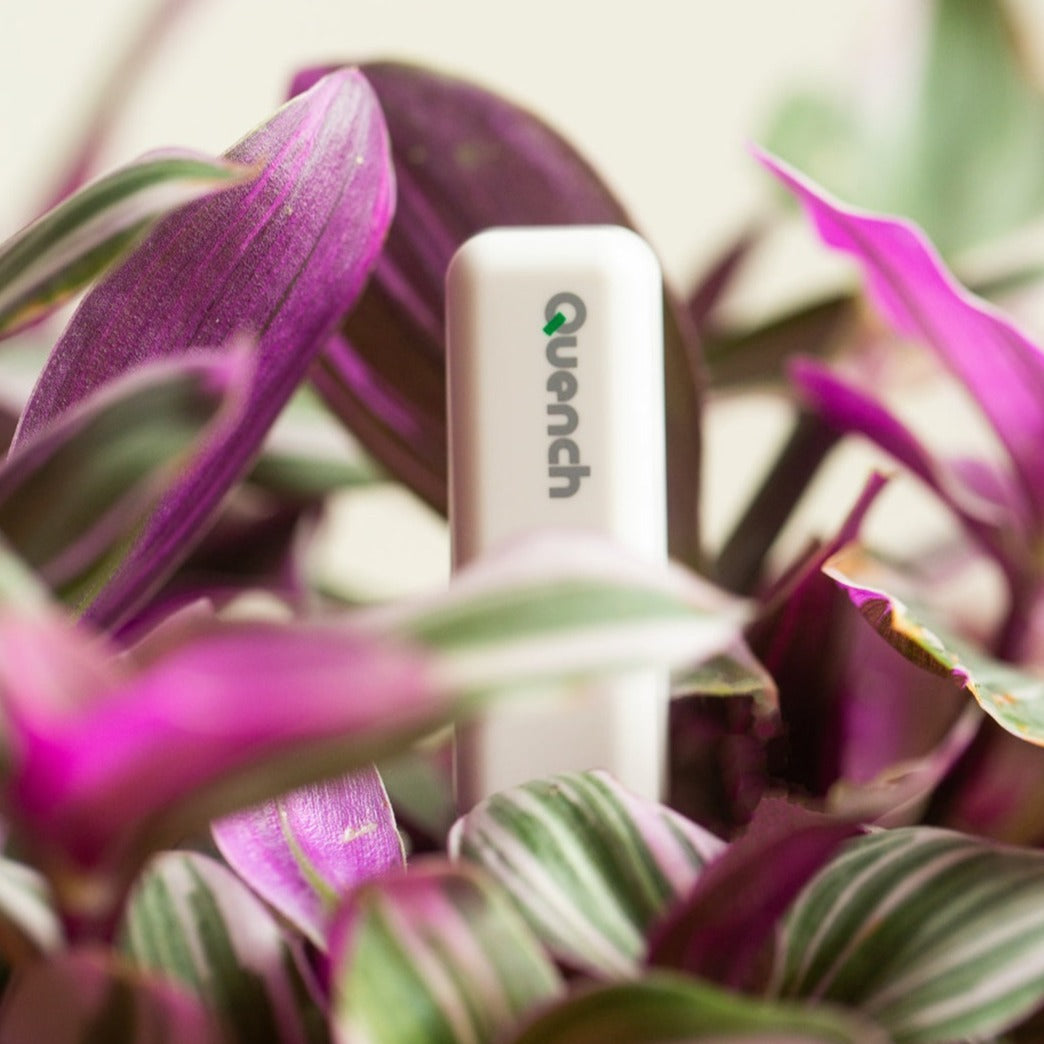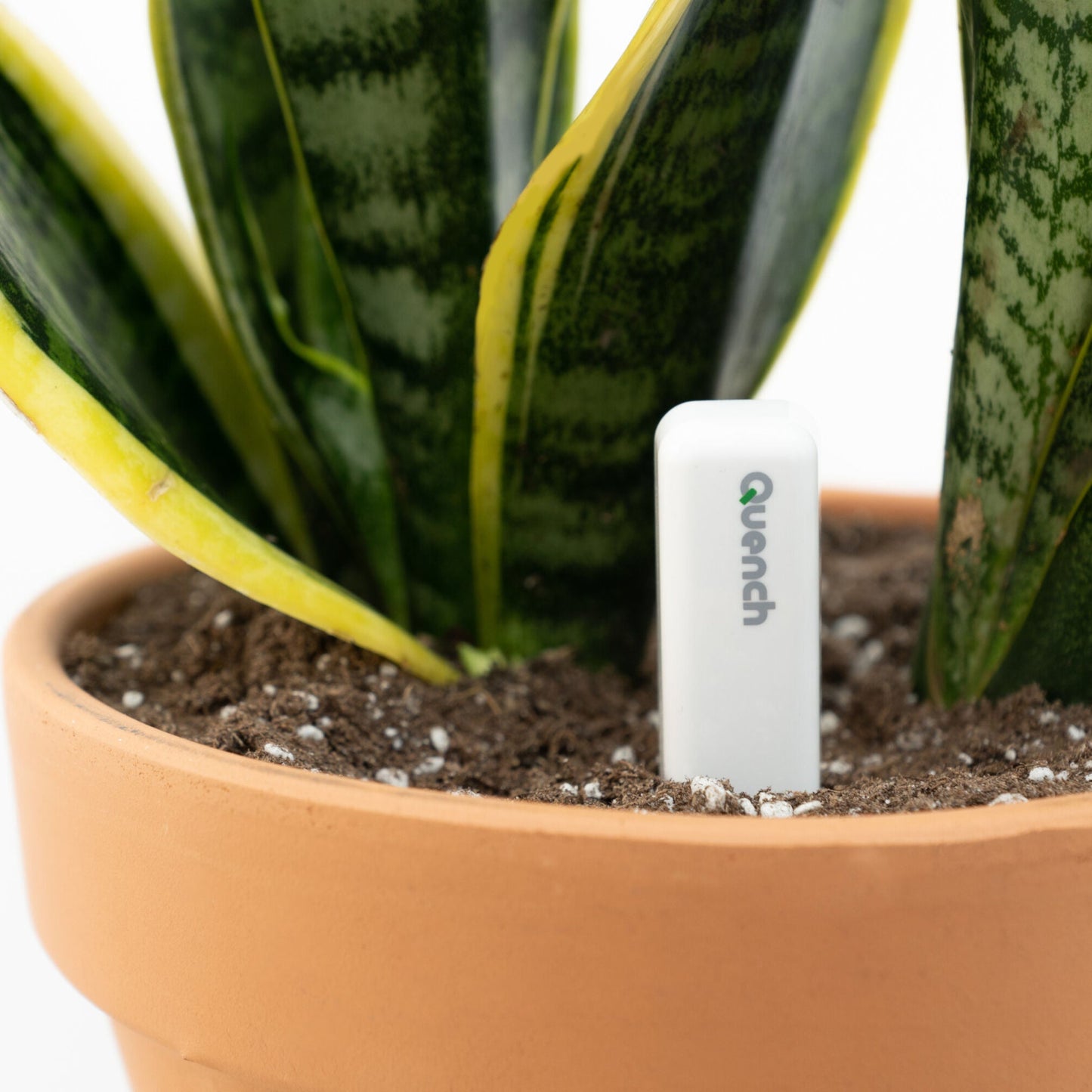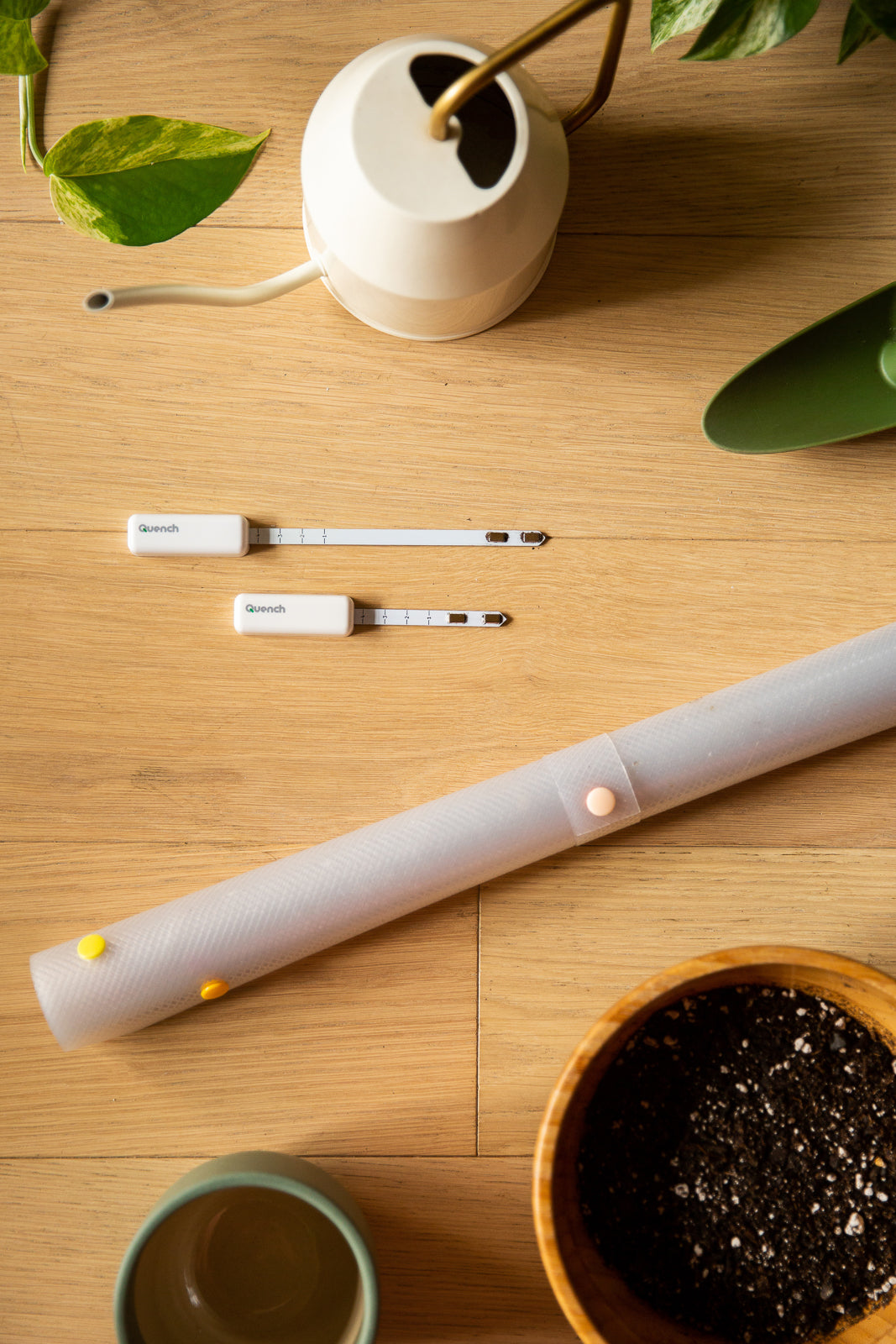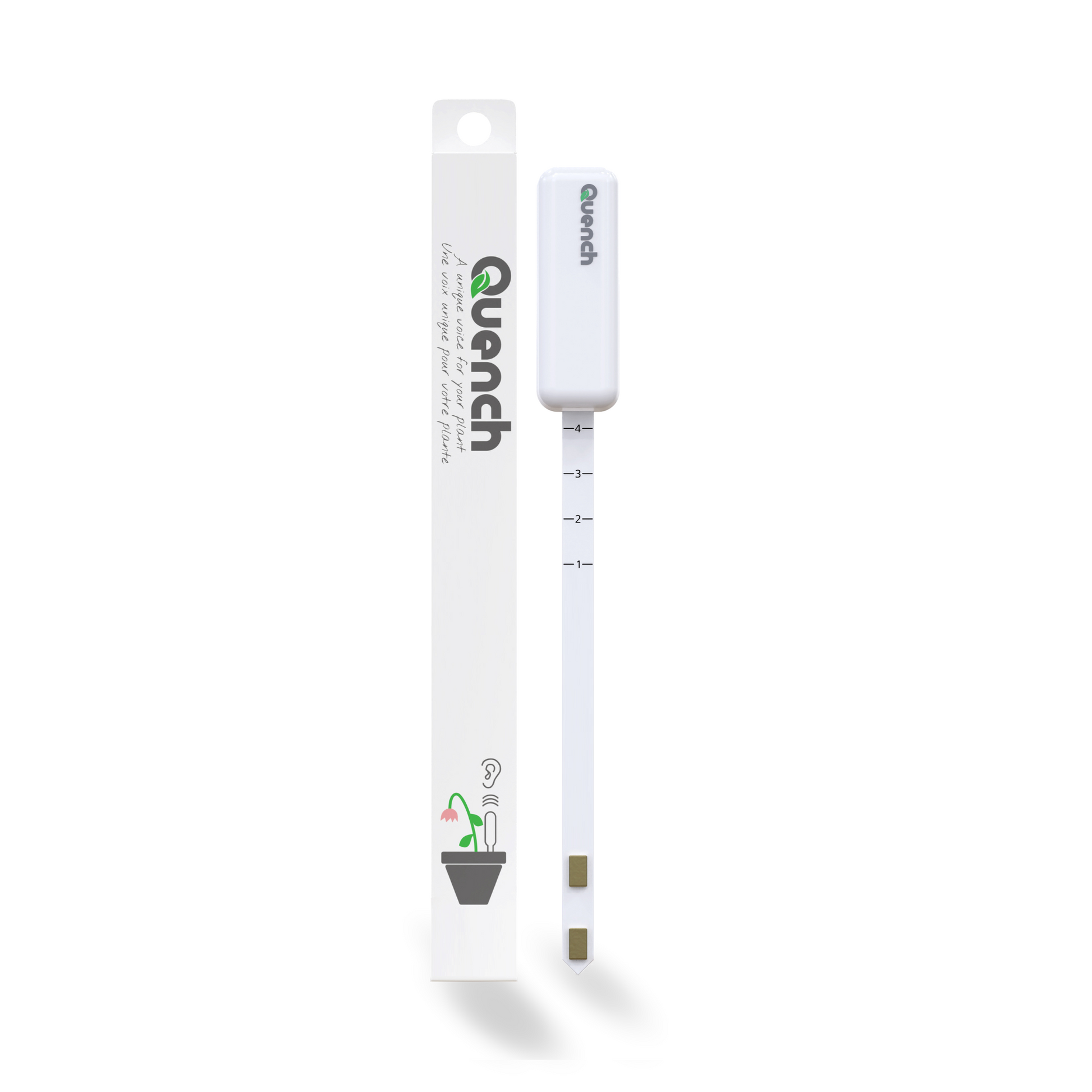 Quench - Large
Regular price
Sale price
$21.00
Unit price
per
Sale
Sold out
Share
View full details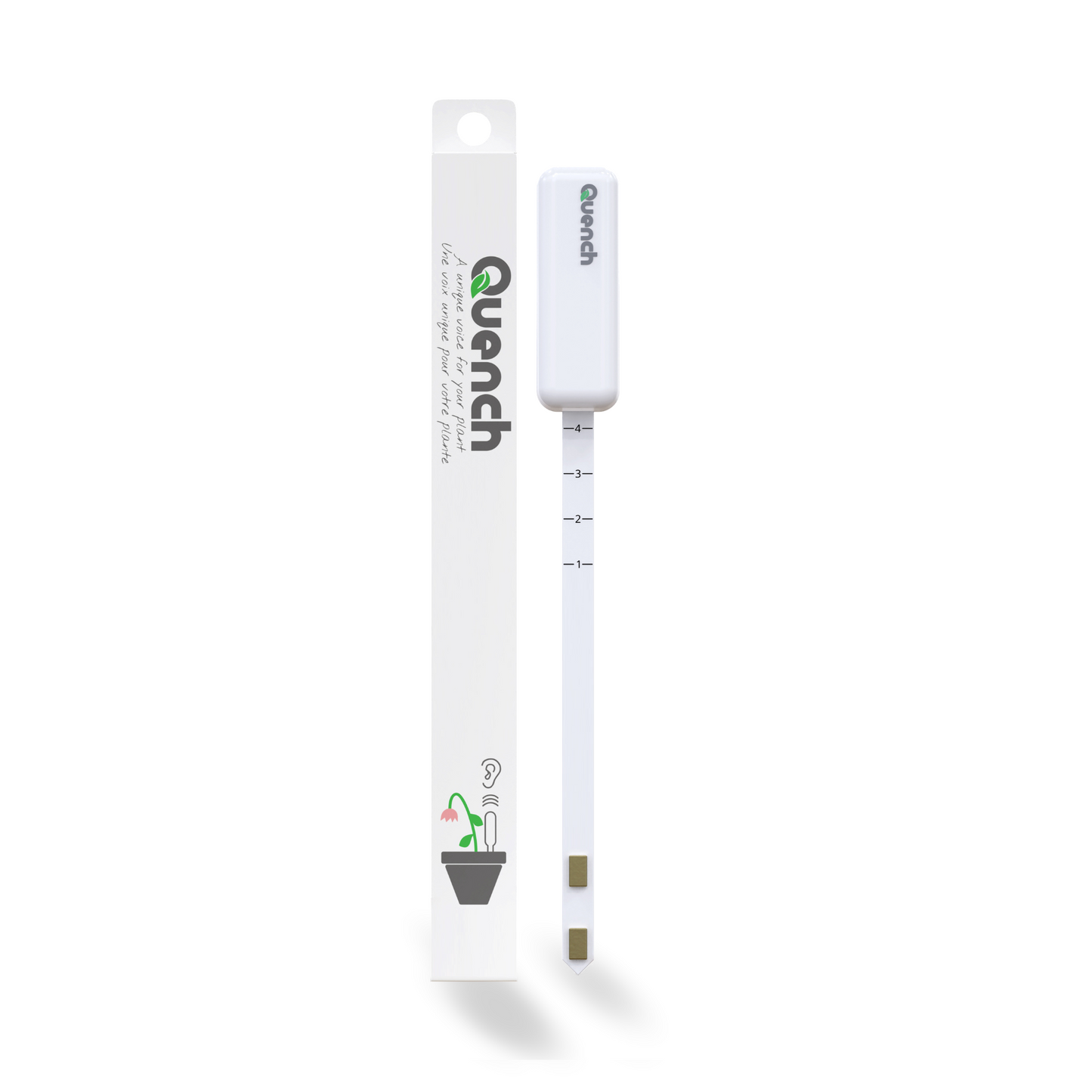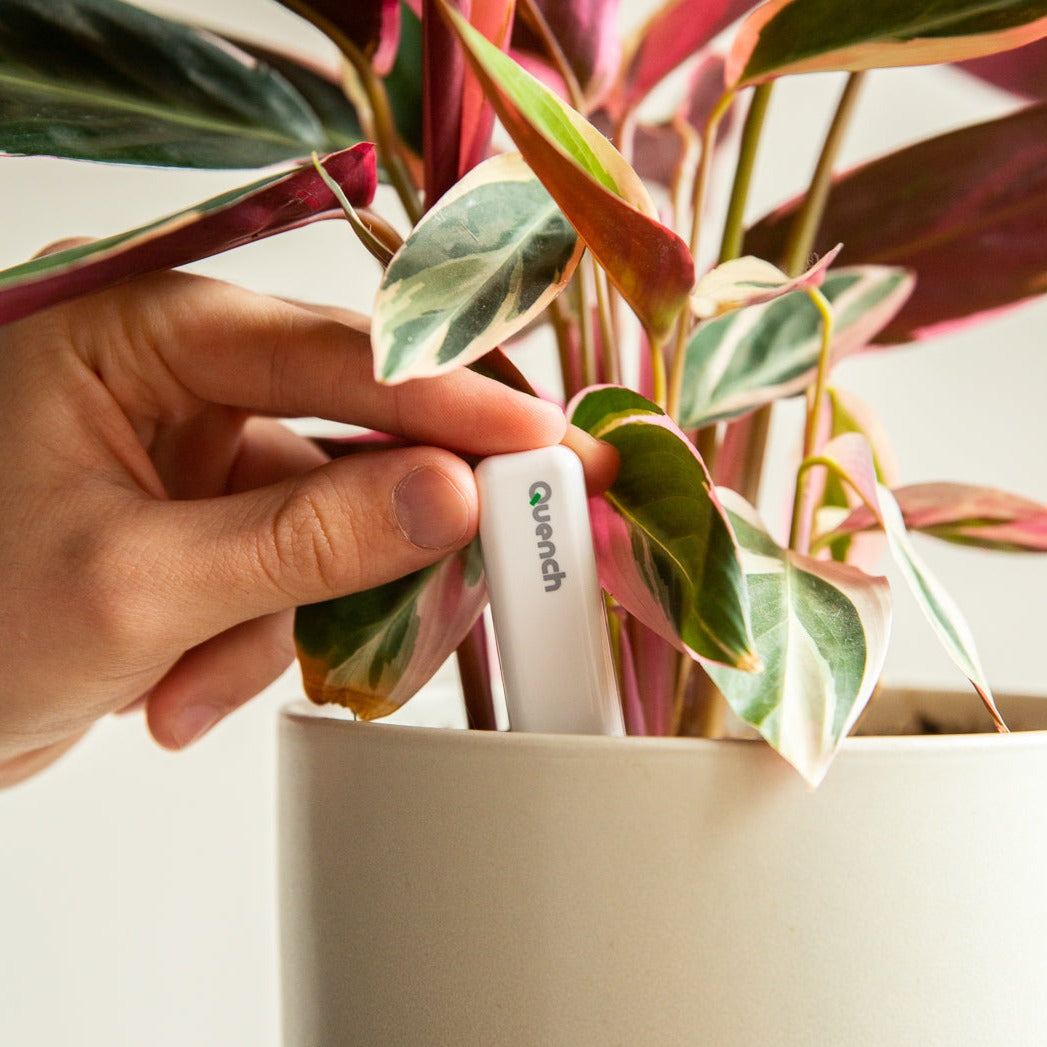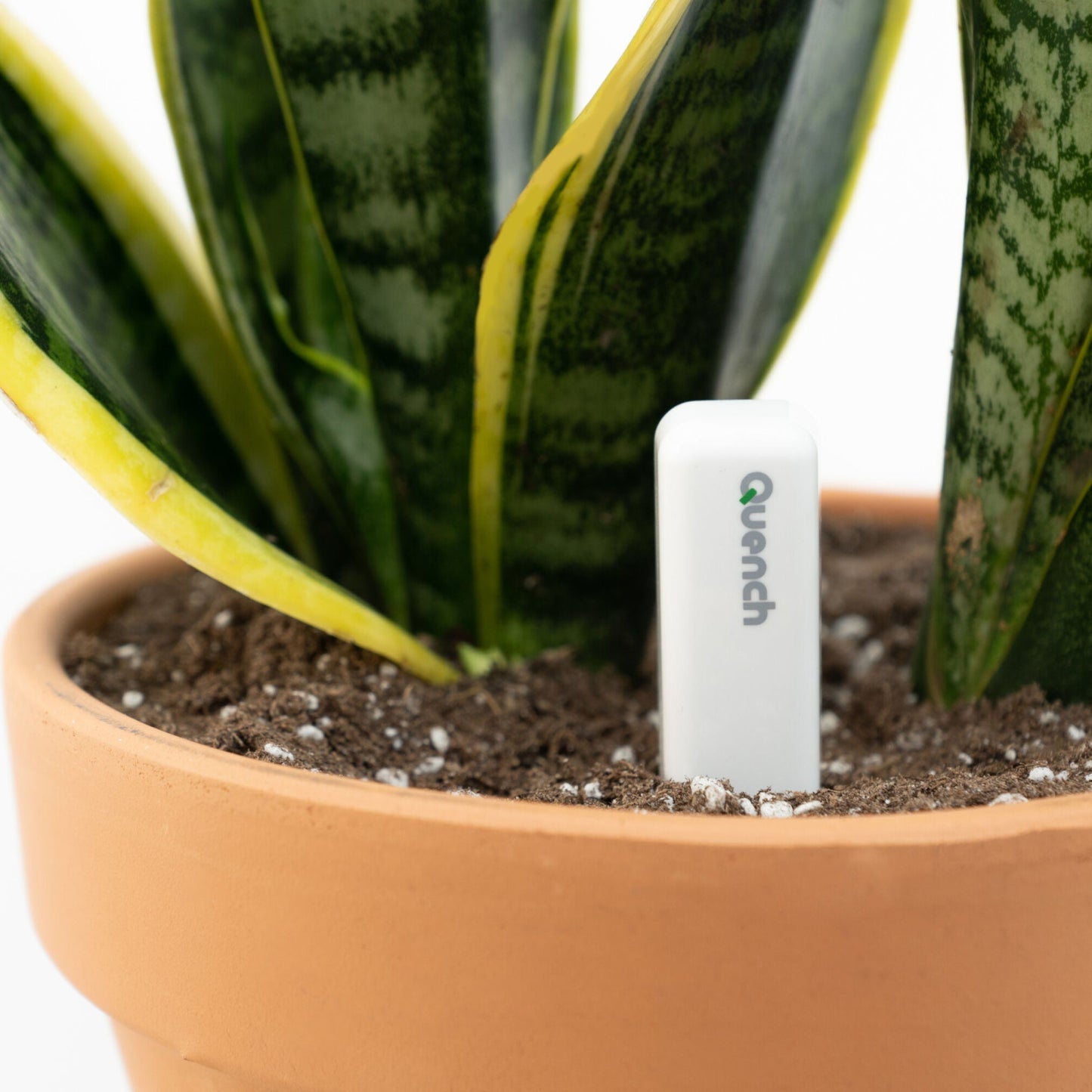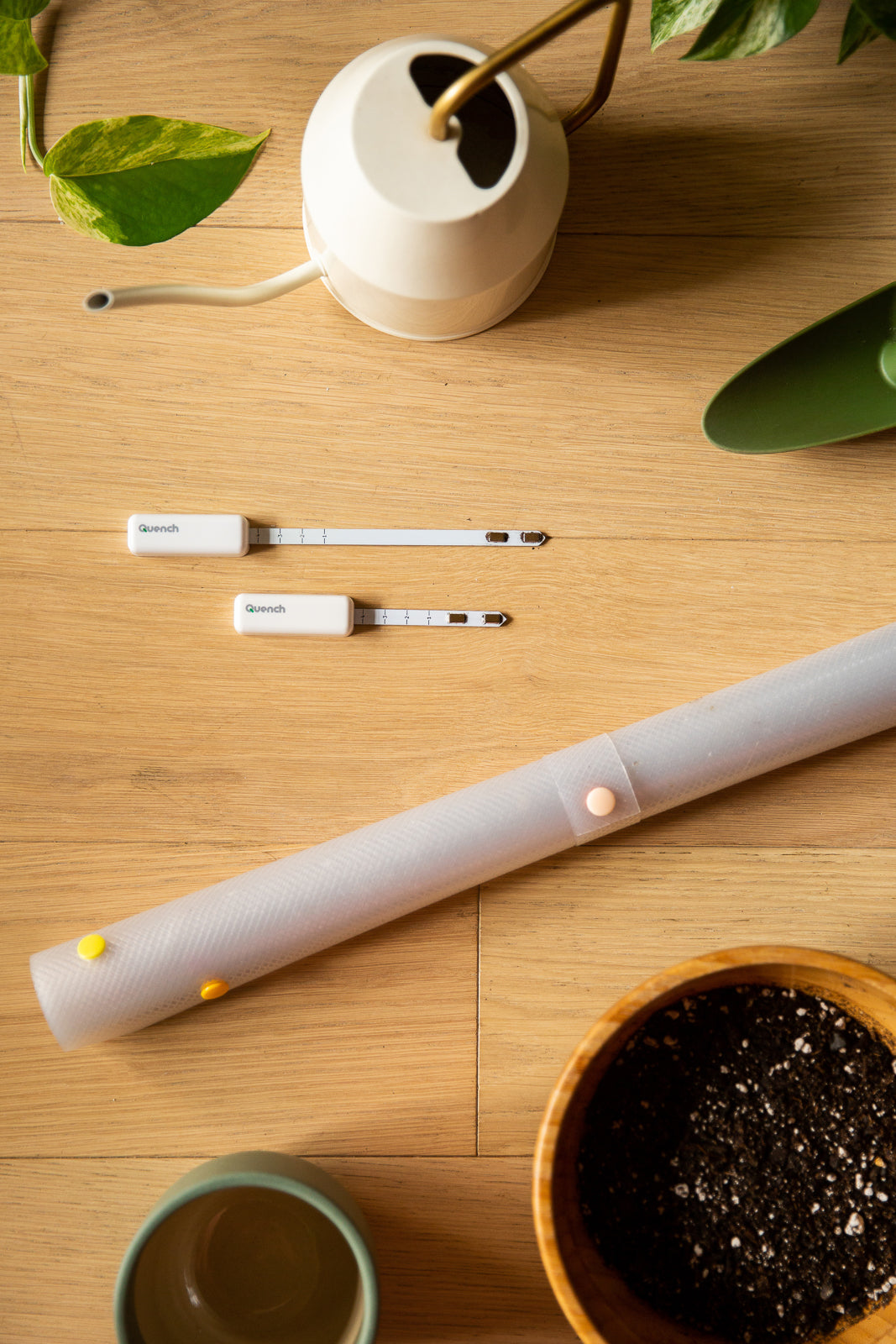 Quench - 5 pack
Regular price
$93.00
Sale price
$78.00
Unit price
per
Sale
Sold out
Share
View full details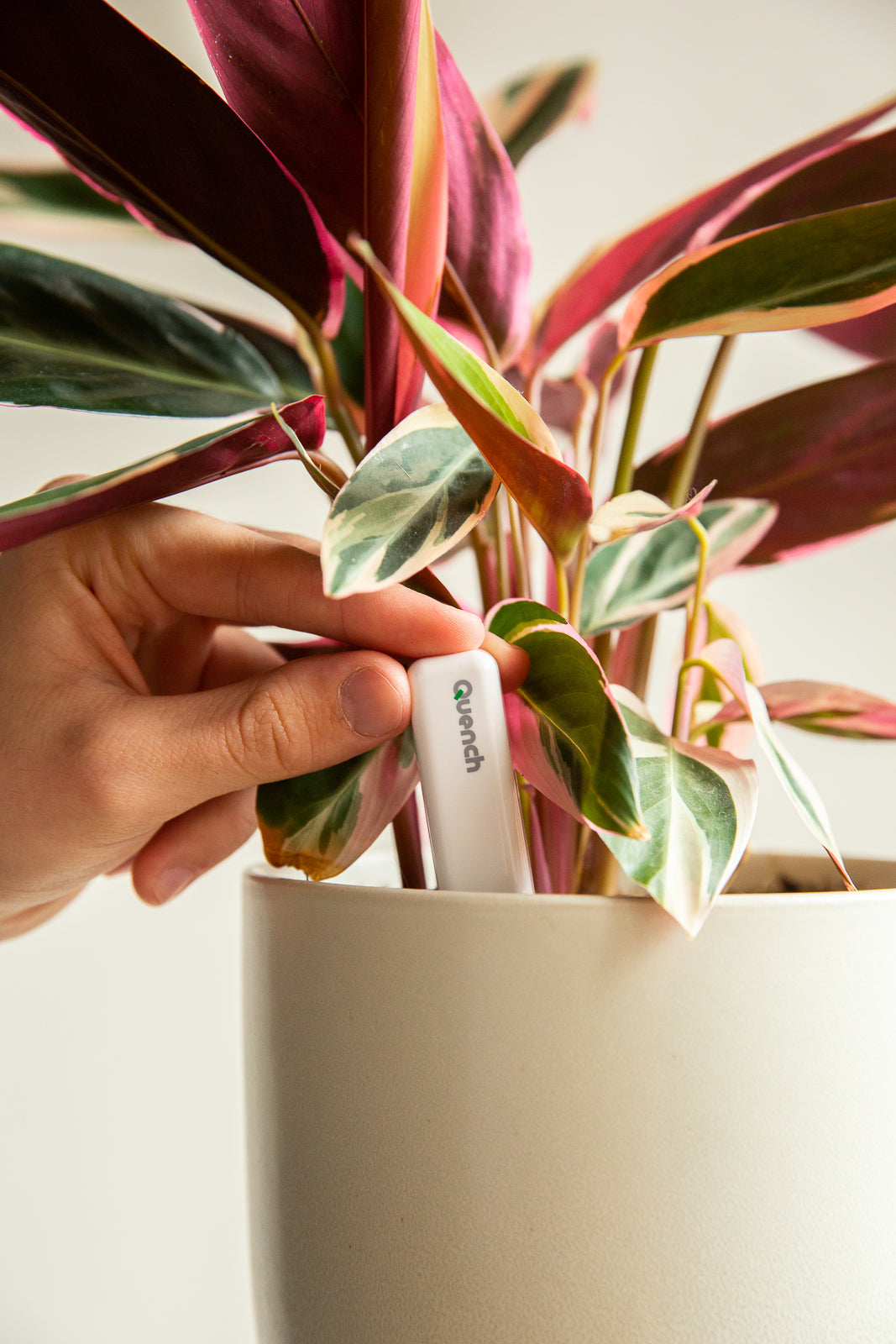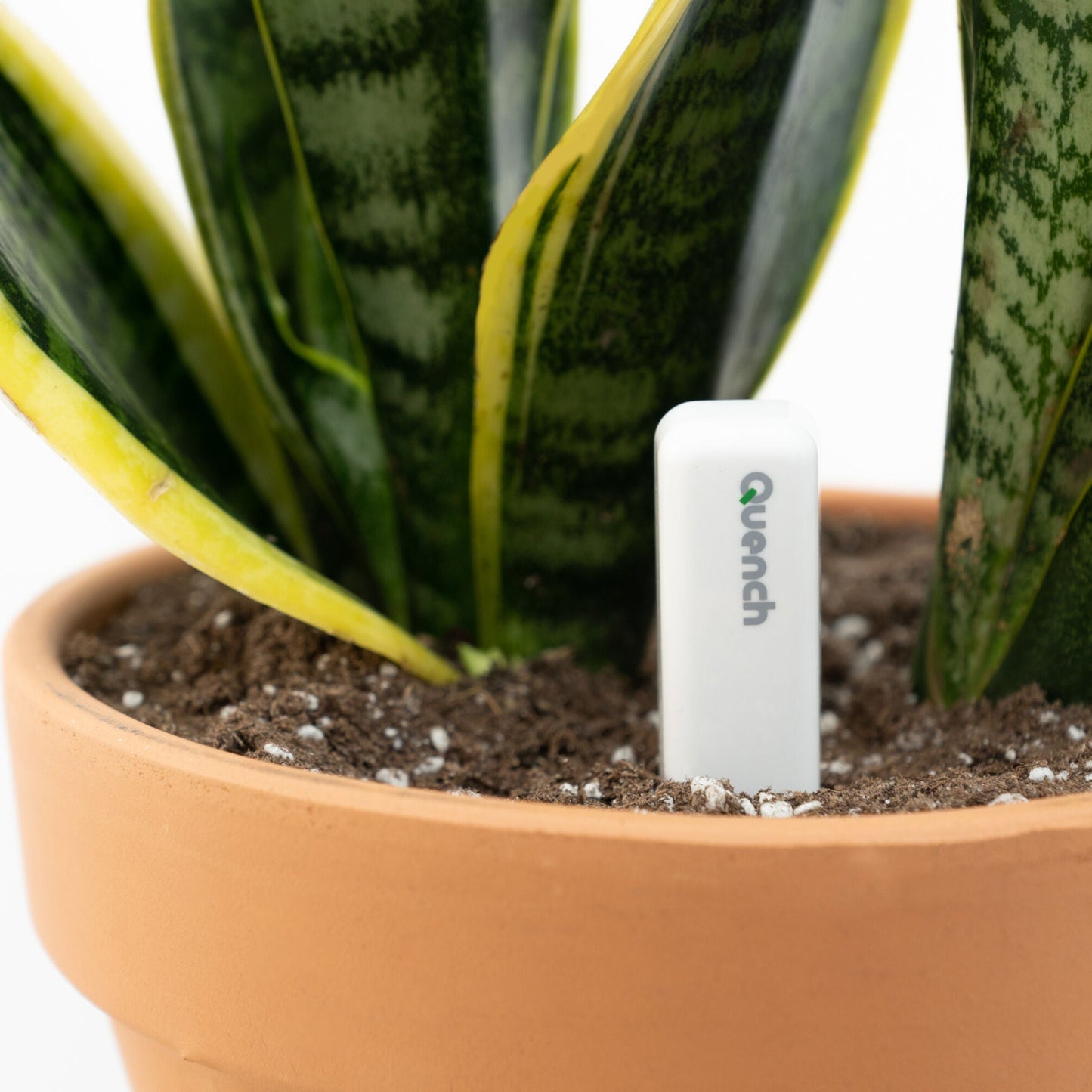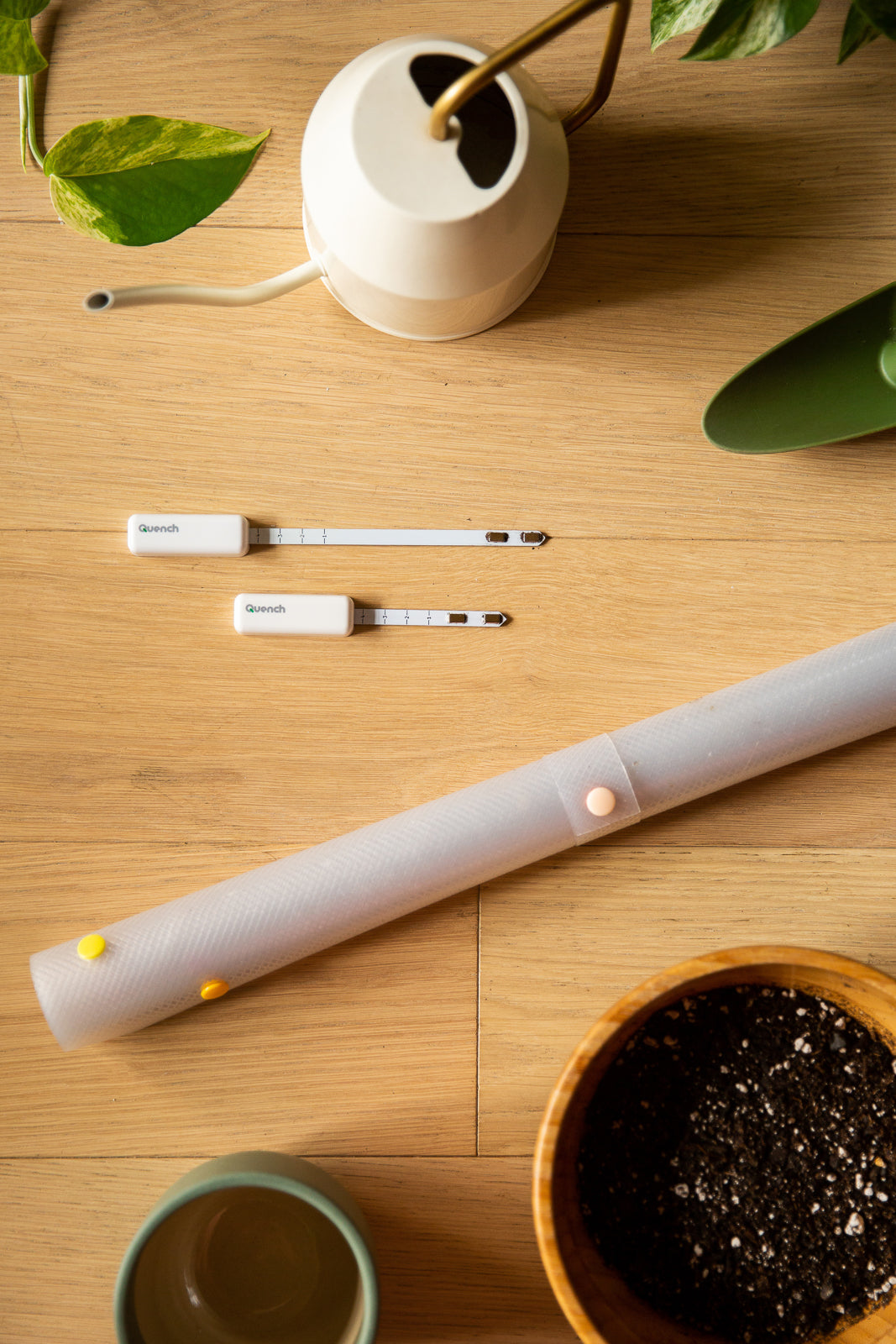 Quench - 10 pack
Regular price
$186.00
Sale price
$146.00
Unit price
per
Sale
Sold out
Share
View full details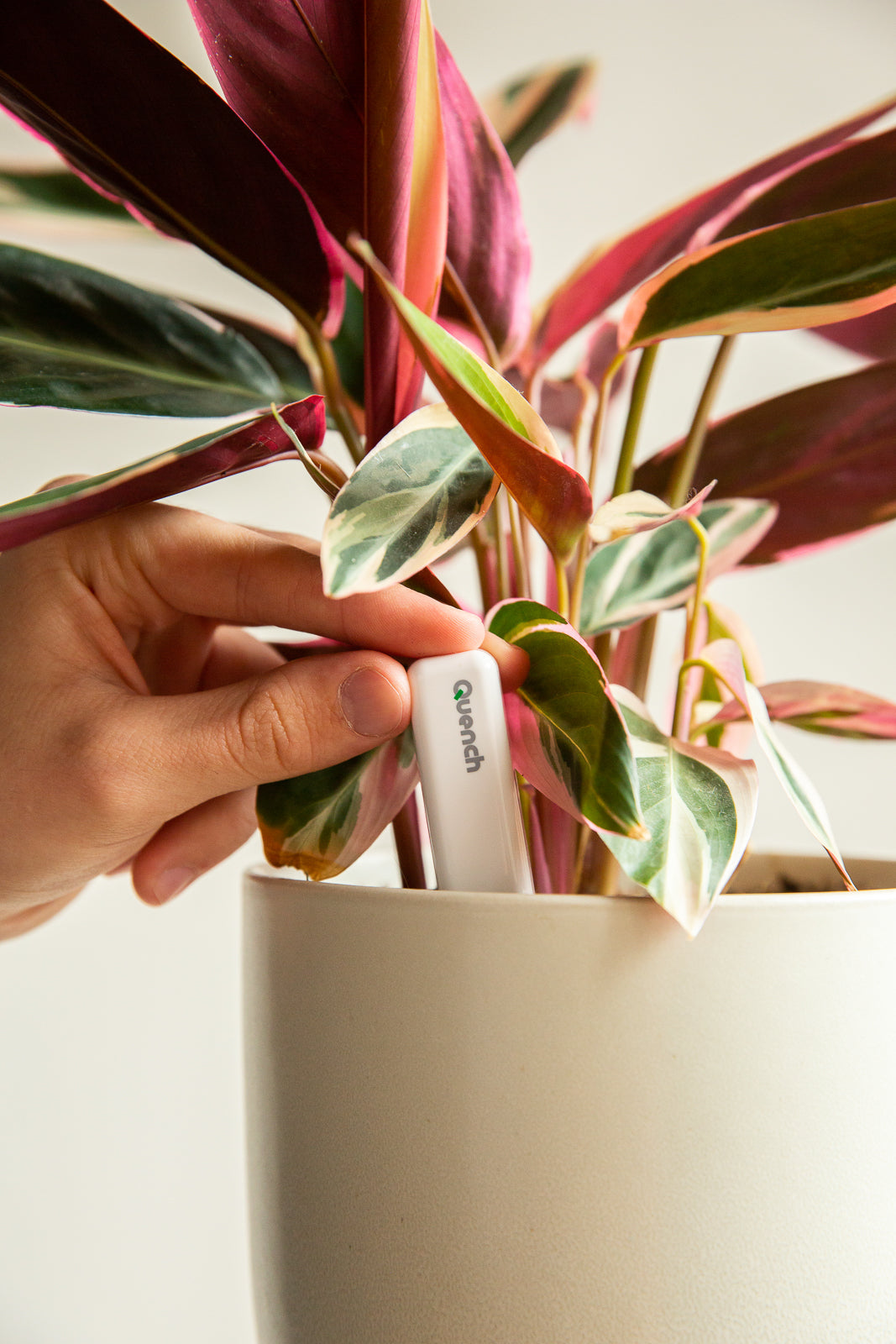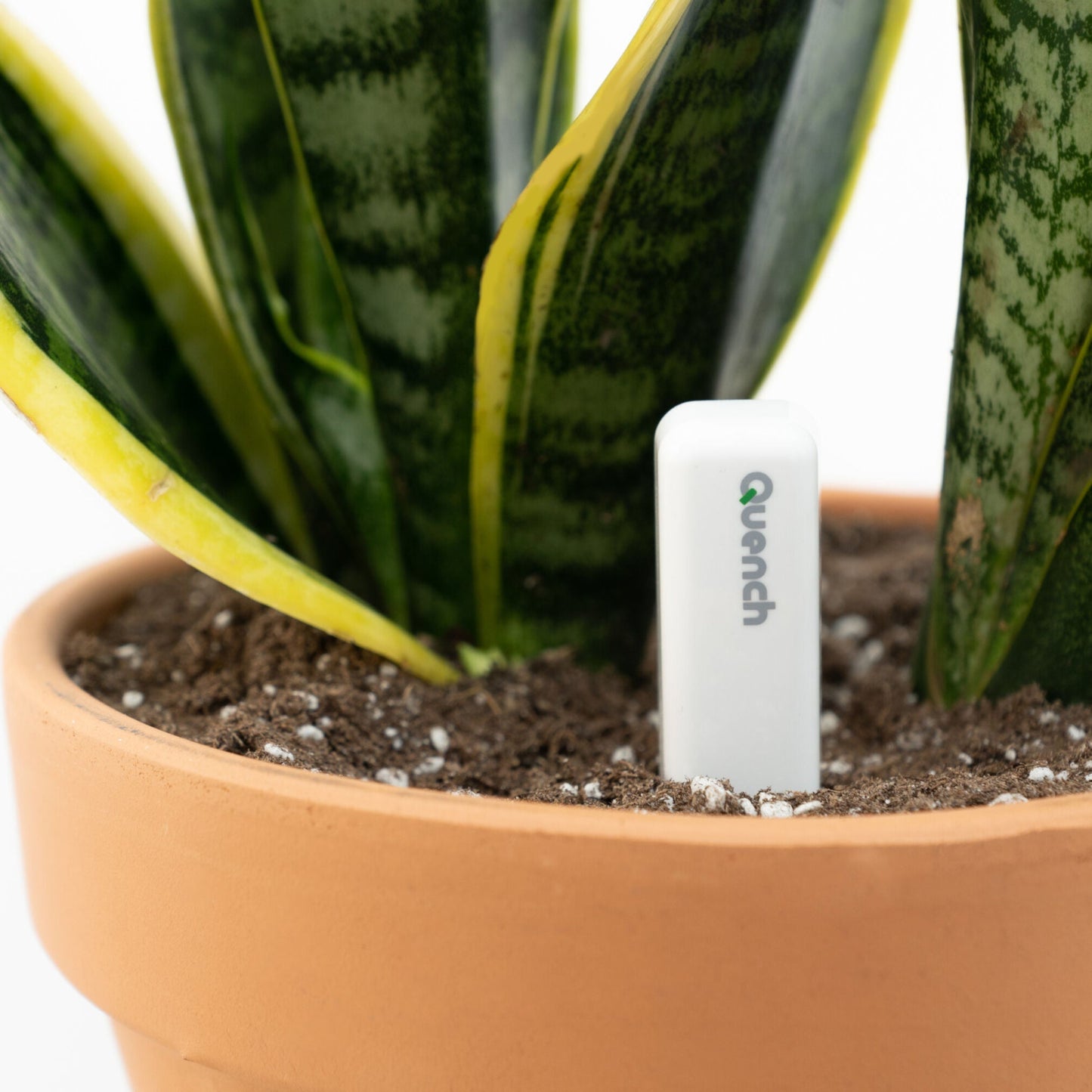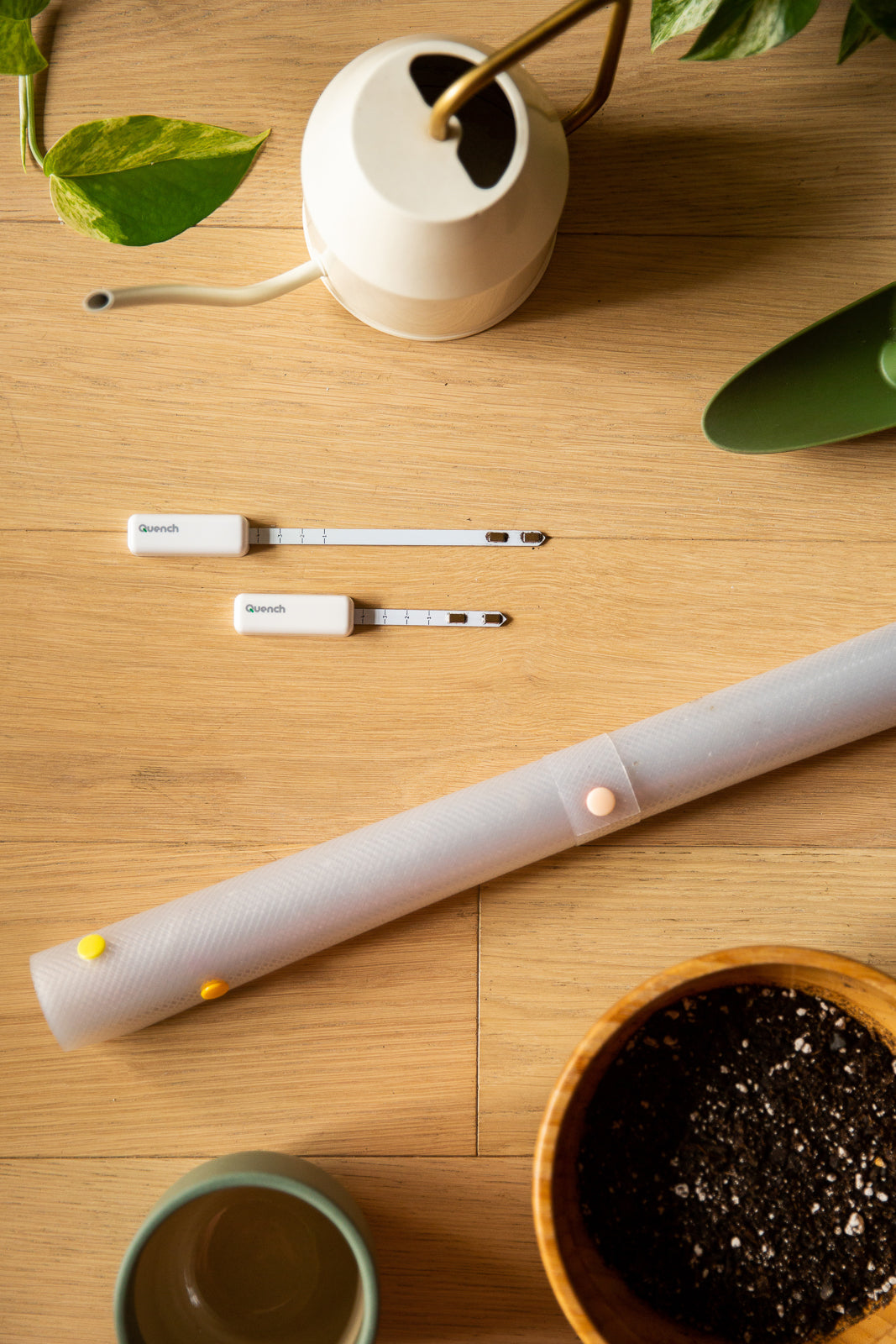 No more watering anxiety

Thriving plants with ease

Optimal watering, always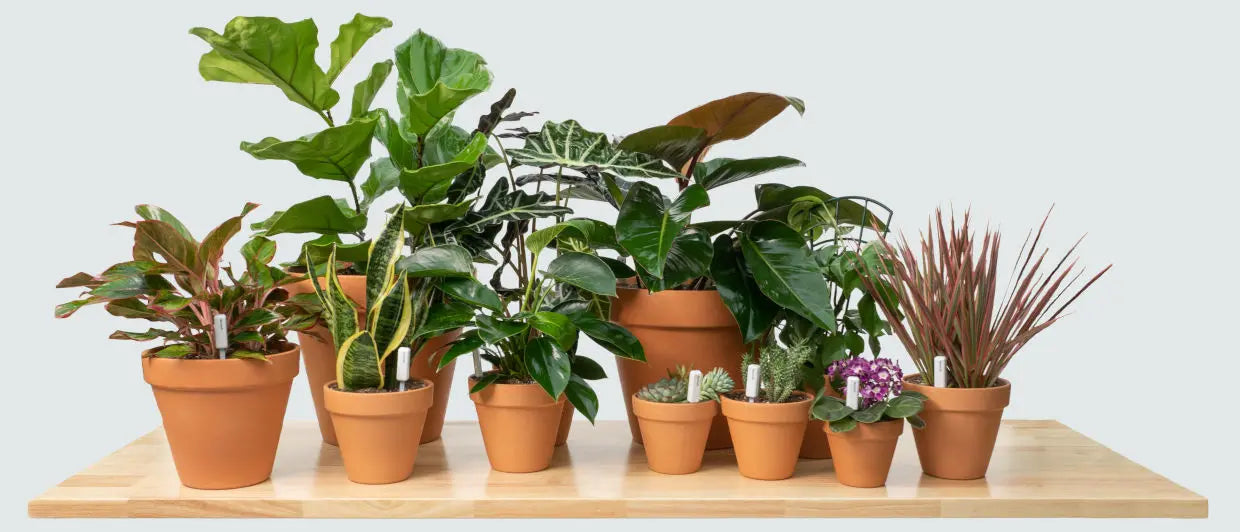 Beautiful, Thriving, Houseplants with Ease